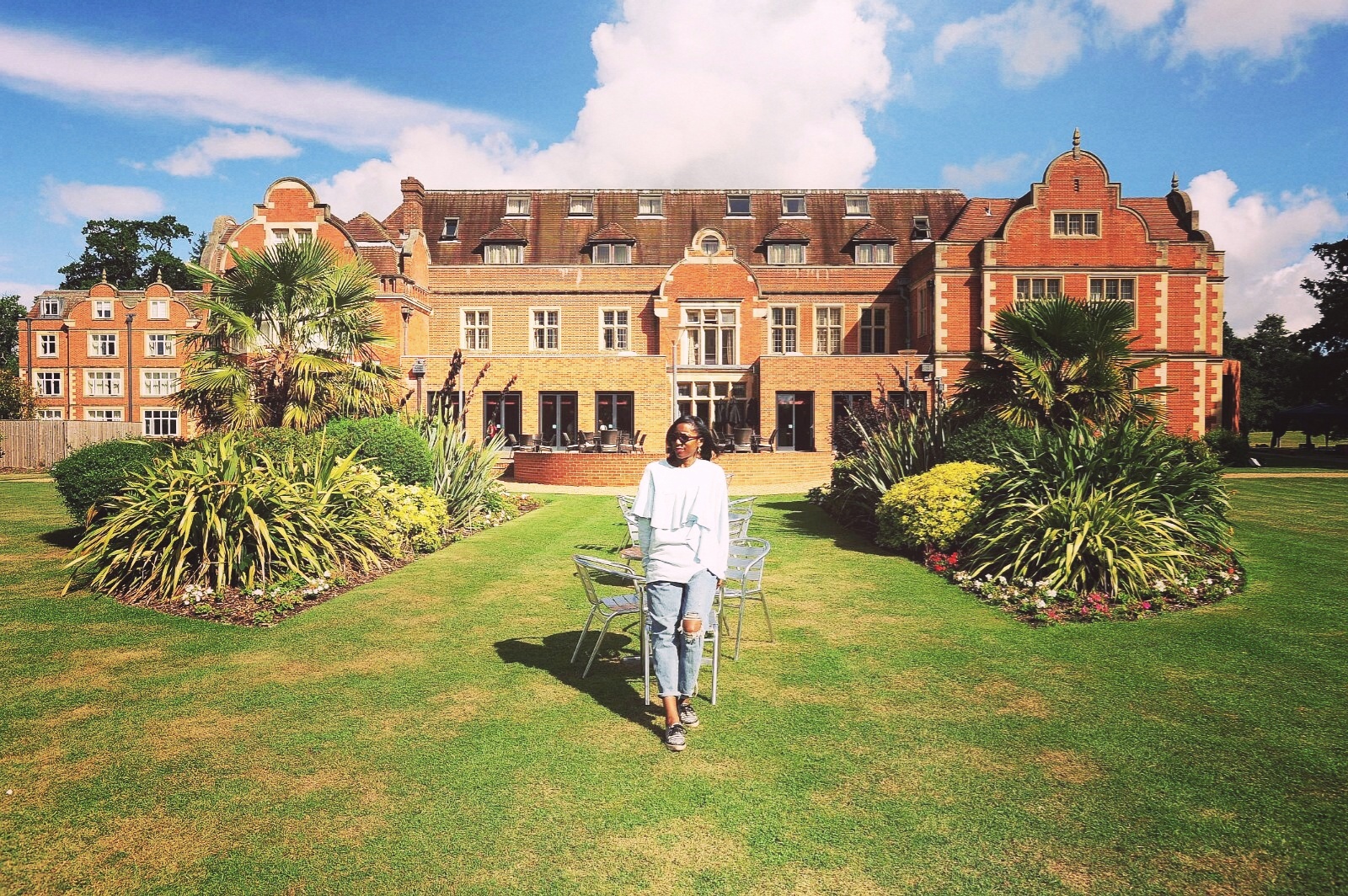 Review: Saville Court Hotel and Spa
19/10/2017
In July 2017 I spent some time looking for the perfect place for a couple's spa break near London, which was good value for money.  My search took me to the Spabreaks.com website, which in turn led me to Saville Court Hotel and Spa.  I was first drawn by the location.  It's a stones throw away from Windsor, a town that I love, and walking distance from the Windsor Great Park.  Therefore I could enjoy the benefits of the countryside without travelling too far out of London.
The package advertised was an overnight break for two called Fabulous Friday – which had a 50% discount.  Included in the package is one night's bed and breakfast, a 3 course dinner with a glass of fizz, a choice of 1 x 25-minute treatment per person from: Personalised Facial, Lift and Firm eye treatment, Shoulder, Neck and Scalp Massage, Invigorating Foot treatment, Jessica File and Paint Manicure or Jessica File and Paint Pedicure, robe, towel and slippers provided and full use of the leisure facilities.  All for £199. The pictures I had seen of the grounds and hotel looked lovely. I was therefore excited to stay in this very traditional country house. It reminded me of Downton Abbey.
My first impressions, when driving up through the grounds towards the hotel was wow, this place is quite big and really is s nice country manor!  The grounds were well kept, but still quite rustic.  There was also ample parking there too, which was important to me as parking in or near Windsor is not cheap.  Once inside the main reception area, I was less impressed with the décor and layout, but still optimistic that the venue would live up to the photos and facilities that I had read about. I was not expecting contemporary décor, but just something more eye-catching. We were advised to arrive 30 minutes before our treatment (which we had booked in advance), but by the time we had checked in, we were running late for our session.  We were asked to find our way down to the spa area before we went to our room, to see if they could still treat us, or whether we would need to wait for another slot. We eventually got to the spa, which was quite confusing to find with all the stairs and corridors.  I felt at the time it would have been nice if someone from Reception took us down to the spa or called the spa on our behalf (so not the best start).  The staff at the spa were very accommodating and soon rebooked us both to have simultaneous treatments later that evening.
We therefore went to find our room to put our bags down. Our room was very basic in design and unfortunately we had an obscured view of the carpark, so not that exciting, but it was clean. I noticed that the bathroom toiletries were of the same brand as used in the spa area which was nice (ESPA). We donned our swimwear as well as our complimentary robes and slippers and headed back down to spend some in the pool area before our treatments. To my delight there was a beautiful full sized pool underneath a glass dome which looked out to the sky, plus a Jacuzzi, sauna and steam room. All of which were enjoyable.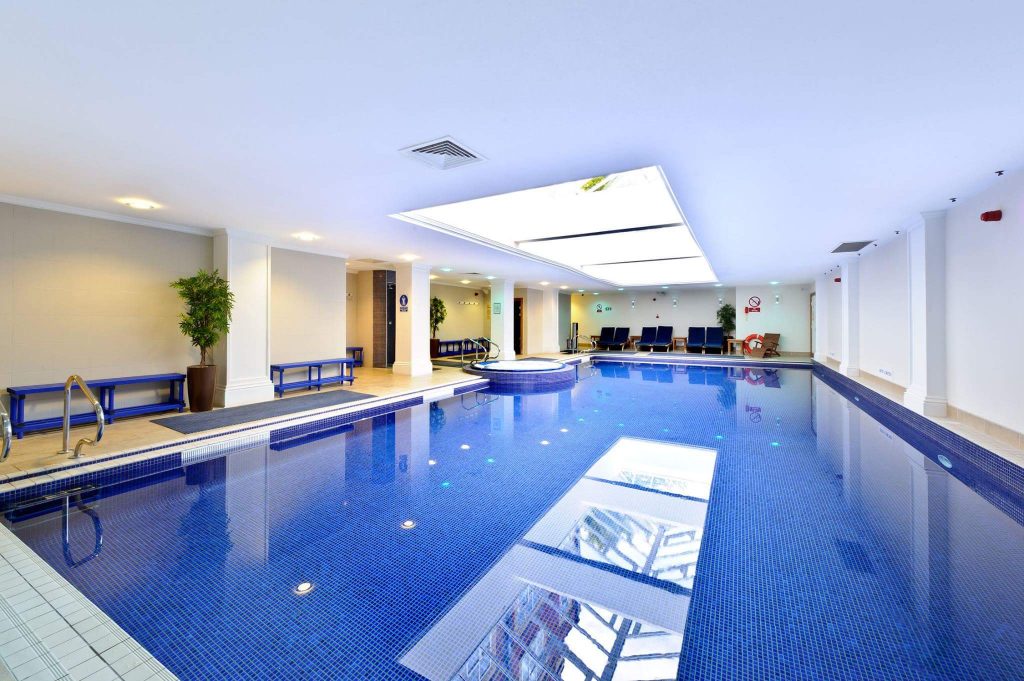 Our pool session was followed by our treatments: a neck, shoulder and scalp massage for me, a facial for him. We were asked to wait in the relaxation room before our treatment began. On entering I was disappointed to see that it was not very tidy or kept. The CD player had stopped playing "chill" music; the drinks canisters needed re-filling; used cups and glasses were left there; cushions were messily scattered… I had seen better. The treatment room however was up to standard and the staff seemed knowledgeable and professional. My masseuse ran through a series of health questions (which felt a bit rushed). However I was pleased that we were able to have our treatments simultaneously.
Next that evening was our packaged three course meal. This was the best part of the day for me. The Orchid restaurant dining area was elegant and romantic, and looked out onto the vast gardens. The menu choice was good, as well as the service. I had Steak and chips for my main course. Breakfast the next morning was also good, with a well stocked buffet and friendly helpful staff.
All in all this package was good value for money. However the interior of the building lacked lustre and felt a bit old and dowdy (and not in a shabby chic way). The restaurant staff were particularly friendly and professional. If I were to rate i would give them 6 out of 10. Please be aware however that in September Saville Court Hotel closed for refurbishment, so keep an eye open for their re-launch. They will definitely be worth a visit.