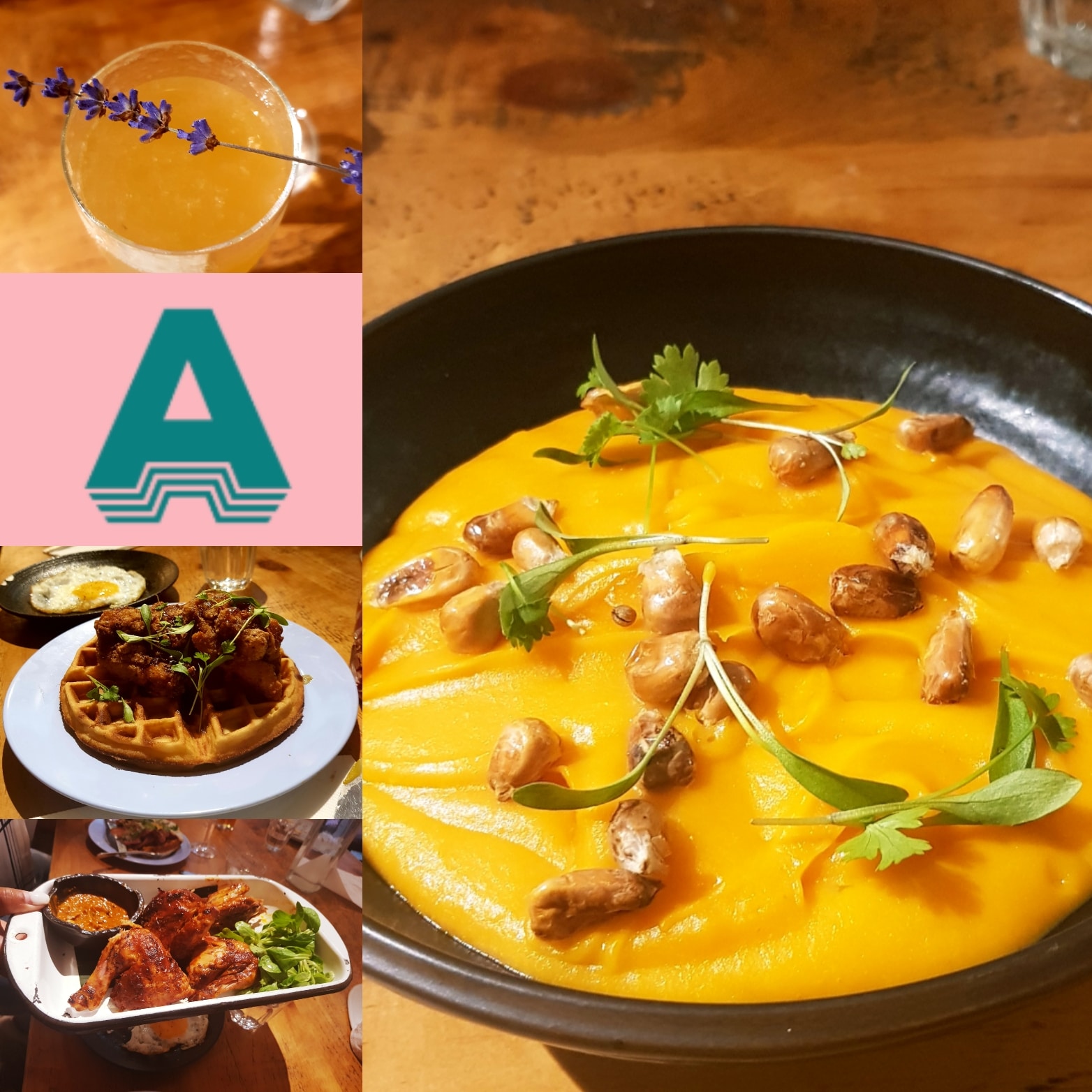 Review: Pachamama Bar and Kitchen
04/11/2018
This summer, with my birthday approaching, I was looking for somewhere nice to have brunch I wanted to try a new cuisine.  After a little searching online, I came across Pachamama, a Peruvian restaurant.  As I browsed their menu I was immediately enticed by the description of their dishes.  There were so many things I wanted to try.
Pachamama are in central London (W1), about an 8-minute walk from Bond Street station.  To get there, I walked through and then past St Christopher's Place, a buzzing foodie spot with many dining al fresco soaking up the unusually hot summer. Whilst strolling through, I found myself wishing the restaurant was amidst this vibrancy.  It was however located in a basement on a quiet street just beyond this area, and was not very prominent from the street.
Once inside, I was pleasantly surprised to find a beautifully decorated, spacious and homely looking restaurant.  Parts of it were sectioned off to look like a kitchen or dining room, with traditional lampshades hanging from the ceiling, bookshelves, ornaments and potted and trailing plants. We sat on mismatched chairs around a large wooden table.  In the middle of each table was a vase with freshly cut flowers. Within a few minutes I forgot I was below ground, with limited natural light.
Our waiter, Katerina, presented us with four menus.  It was nice to have a varied choice, but it made it difficult to choose with so many options: the regular Brunch Menu; the Brunch Feast (a set menu for £25  to which you can add unlimited Prosecco for another £20); the Dinner Tasting Menu; or the a la Carte Menu.  Between us we selected from the brunch menus.  We had to ask the waiter to explain the concept for their Brunch Feast, which was mainly savoury and sweet waffles with various toppings to share. I was particularly interested to sample their waffles, as they were  freshly made using alternative healthy ingredients – either quinoa or sweet potato, and were gluten free.  The large and fluffy waffles looked very appealing, however it took a minute for my taste buds to acquire the underlying flavour and firmer density of the adapted recipe.  I'm glad I tried them though as with the toppings (fresh fruit, fried chicken or bacon and eggs) plus the naturally sweet Yacon syrup, I found them quite enjoyable.  Reading through the menu we were uncertain of a few of the dishes but our waiter, Katerina, was happy to describe the ingredients to each person that asked.  Between us we tried a few things.  There was something for everyone: waffles, fish, meats, chicken and salads.
Here are some of the dishes we tried and liked:
They have a variety of wines and cocktails to choose from.  I had and thoroughly enjoyed the Chicama, a clear coloured Brandy drink (Pisco) infused with, lavender, Early Grey and Elderflower.
What I liked
Everything was very tasty, the flavours were sometimes unexpected but still tantalising.
The atmosphere at Pachamama is relaxed and homely
I liked that there were options for those with allergies or specific dietary preference. Many dishes were either gluten free, vegan, vegetarian or made with free-range ingredients
Staff were chatty and friendly and accommodating ( I loved Katerina, and the manager Aerve).
The toilets were clean and well maintained too
I liked that they has a bar area and a variety of cocktails and beverages to choose from
What I didn't like
Too many menus to select from
Confusing dining concept
that it was located in a basement and away from the vibrancy of the area
I hope to visit again soon to try their dinner tasting menu, as there were several traditional Peruvian delights that were not on the brunch menus. Its also a cool place to just chill and have some cocktails and snacks.  Its worth noting that Pachamama also have a new restaurant in the City of London (Pachamama East) with slightly different menus.