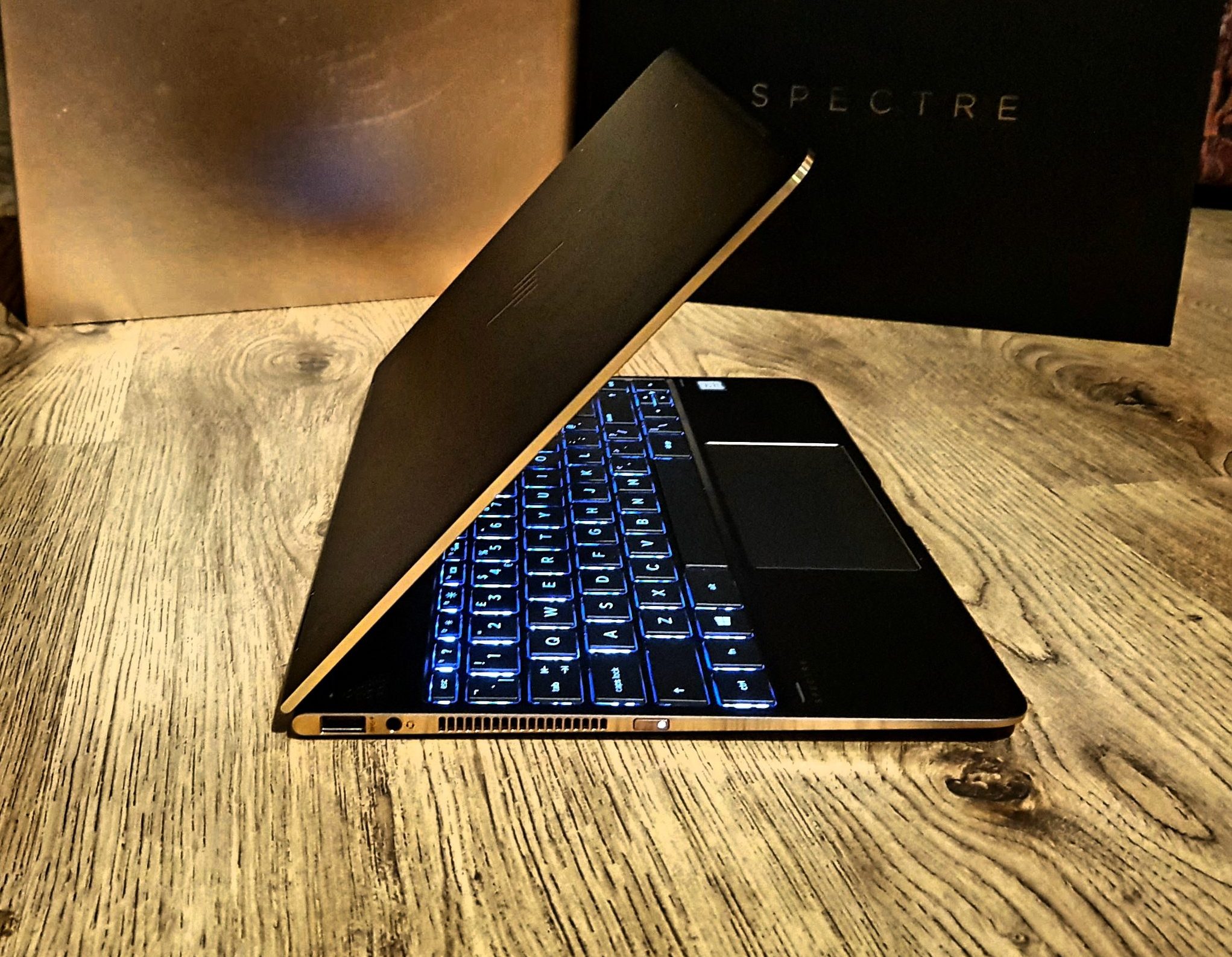 HP Spectre x360 13-ae001na Convertible Laptop – 2017 Best Buy No. 1
16/01/2018
So, my favourite purchase for 2017 is my HP Spectre 360 laptop.  When I started this blog, I knew that I would need to purchase a new laptop.  I would be using it a lot and carrying it around with me, so wanted something that looked good, that was lightweight and had good storage. As always, I was aiming to get a very high spec for a very low price.  I didn't want to spend more than about £500 but after exploring the options available, I found myself drawn to the more high-end laptops because of their functions, style and versatility. The Macbook Pro and the Surface Pro  definitely got my attention.  I was almost set on purchasing the Surface Pro 3 because of its size, weight, versatility and trendy appearance.  However, I soon realised that the spec I wanted and all the accessory features I liked the most (the detachable keyboard and the pen) would cost extra, thereby pushing it too far out of my price range, to about £1,500.
I continued my research and eventually came across a promotional video for the HP Spectre 360 laptop. I was actually surprised to see that HP would make a laptop that I would find so aesthetically pleasing and in the same league as Mac or Surface pro.  The price however was more reasonable at £1,249 all-in on the HP website.  As an added bonus I was able to get mine with an inclusive 3-year care pack for about £200 cheaper using my employees corporate discount.
I was immediately taken by its sleek and sophisticated design. The colour combination of Dark Ash Silver (more of a gunmetal grey), accented with shiny bright copper trims and edges made it look very chic.  The Spectre 360 not only looks good but the spec is quite impressive too: Bang and Olufsen speakers, Intel corei5 7th Generation processor. A 4k screen, Windows 10; office 365 pre-loaded plus Face and voice recognition. An active stylus (pen) and a sleeve were also included in the box. Check out the HP website for full specs.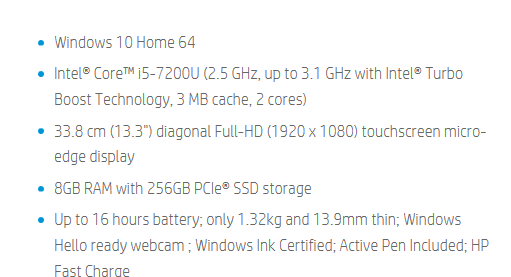 The other big attraction for me is it versatility. As well as being a conventional laptop, the Spectre can be used in 3 other modes.  It folds flat backwards 360 degrees (Tablet mode) for use as a touchscreen tablet; You can set it Tent mode to show presentations or photos, also Stand mode is perfect for streaming video or movies. After using it for a while now I can confirm that the battery life is extremely good too.
Despite the fact that I paid a lot more for this laptop then originally intended. I have absolutely no regrets about my choice. I am really enjoying using my HP Spectre 360. I am proud to carry it around and am confident that it will serve me well. HP now sells a version of the Spectre x360 with the 8th-gen Core i5 CPU, and it doesn't give up much in performance. To save a bit on cost, consider that one.
Here are my top 5 purchases for 2017 at a glance: