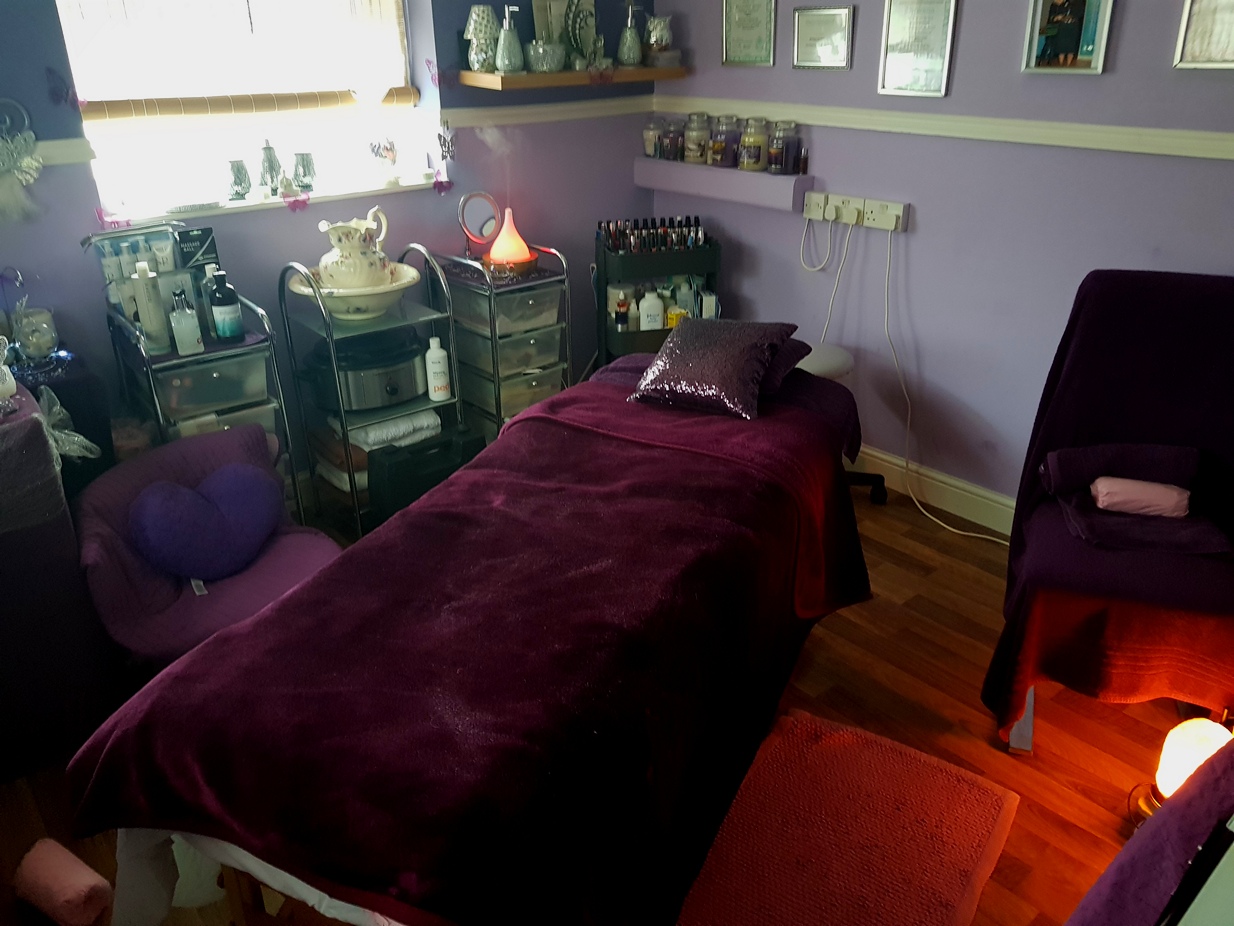 Review: Palms of Bliss (holistic beauty therapist)
20/02/2018
Today I went for a much-needed massage. My hairdresser provided me with details of  a local masseuse and highly recommended her. I kept the pamphlet in my bag for over two months with a view to booking a session, but never afforded myself the time until today. I eventually called the masseuse to book my appointment. Margery McKenzie MICHT (Marg), is a holistic beauty therapist, who owns and runs Palms of Bliss from her home in Hillingdon.
I arrived at her home a little early for my appointment and was welcomed by her son who showed me to the treatment room.  Marg appeared shortly after and welcomed me with a big smile.  I was immediately drawn to her. I felt like I'd known her for years.  The treatment room looked professional and was attractively decorated in shades or purple and lilac.  There was soft zen-type music playing in the background and a beautiful delicate aroma in the air (a humidifier appeared to be on also).  The towels and accessories on the bed looked and smelled fresh too.
Before we started Marg first told me about herself, her journey, and what inspired her to become a masseuse.  We then spoke about me, my general health, my dietary habits; my water intake; my job.  She also wanted to know what specific areas I felt needed attention. I explained that I had a lot of shoulder and neck tension and felt that I would benefit from a back/neck/head massage.  She agreed and explained that her back massage included the head and neck also.  I then completed the obligatory health questionnaire and we were ready to start.
Marg warned me that her massage would be very firm and possibly painful.  Usually pain meant that the area needed attention, therefore she would concentrate on these areas if necessary, even if it was uncomfortable for me.  I agreed to this firm massage.  I knew I needed it. However, I was not expecting to feel as much pain as I did in certain areas.  The massage was very thorough, surprisingly starting with my feet! Despite me booking an upper body massage she included some reflexology on my feet (if I had known I would have buffed them up a bit).  Then with pure coconut oil, she moved on to my neck and shoulders, concentrating on one shoulder at a time. Pummelling through my tight knots.  I couldn't help but grunt and groan. I wanted to cry at times and shout stop! But I endured the pain (I was encouraged to take deep breaths through it, and obeyed).  After each shoulder, she moved down to my back and buttocks and then my arms, hands and fingers with the same intensity.  Who knew I had so much tension in all these areas?  The most surprising revelation was that I had tension in my face.  I was congested and sometimes suffer with sinus but did not expect to feel so much pain around my nose, eyes and ears and crown.
Finally, the best bit for me, the head massage.  This was a combination of firm clasping around pressure points, scalp rubbing and gentle massage strokes (all with coconut oil).  At this point I was feeling quite relaxed and almost fell asleep.  I then I heard those words.  Your treatment is over.
All I can say is wow! I sat up, and immediately felt like a new person.  Lighter, less stiff, relaxed and ache free.  I was handed a bottle of water and to drink and Marg finished up with tailored advice for me going forward. All of this for just £30 (of course I gave her a tip!).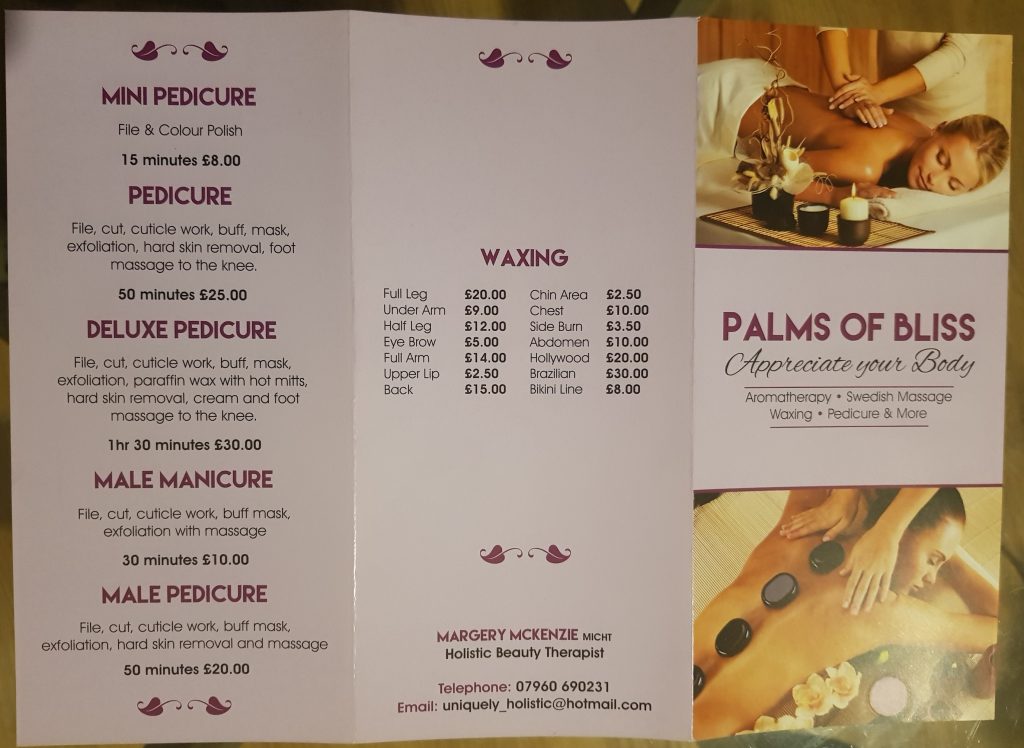 If you have painful tension in your body and like a deep tissue massage, I would thoroughly recommend Marg. She is personable, professional and knows what she is doing (call her on 07960 690 231). I am ready to book in my next visit.