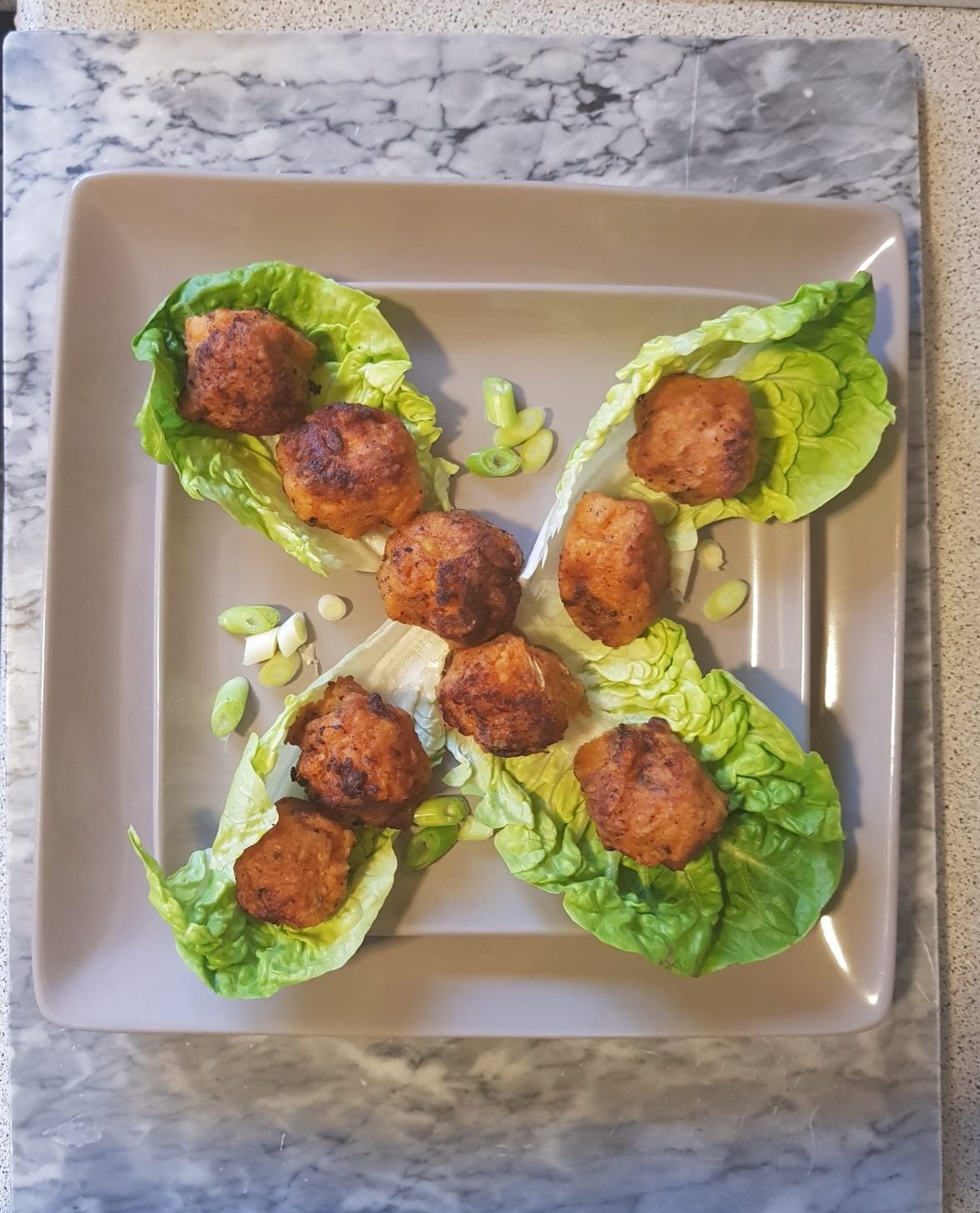 Sweet Potato and Thyme Pillows
18/02/2018
These sweet potato pillows are very easy to make.  They are light, fluffy, delicious and gluten free.
Ingredients
Sweet potato
Spring onion
Thyme
Oat milk (gluten free)
Garlic powder
Butter
Salt and pepper to taste
Method:
Peel, wash, chop and boil 4 large sweet potatoes. Once cooked place in a bowl. Add thyme, Garlic powder and salt and pepper to taste.
Coarsely mash the potatoes and then add a knob of butter and a quarter of a cup of oat milk.  Stir this in and then continue to mash until you have a smooth consistency.Finely chop two spring onions and stir this into the mash.
Use a tablespoon to scoop some of the mixture into your hands (which should be liberally dusted with flower) roll into a ball and set aside.  Continue doing this until you have used up all the mash (should create around 12 balls).
Heat a large frying pan with about half a centimetre of oil. At the same time, pre-heat your oven to gas mark 5.  Once the oil is hot, fry the sweet potato pillows, making sure to turn on each side.  Once brown, remove from the pan, carefully dry off excessive oil with a paper towel then and place on a baking tray.  Finish off in the oven for about 5-10 minutes.   The pillows will remain light and fluffy to touch so be careful when handling them.
These Sweet Potato Pillows are a quick and tasty accompaniment to any meal.  They can also be served as an hors d'oeuvre with sweet chilli sauce.